UC Irvine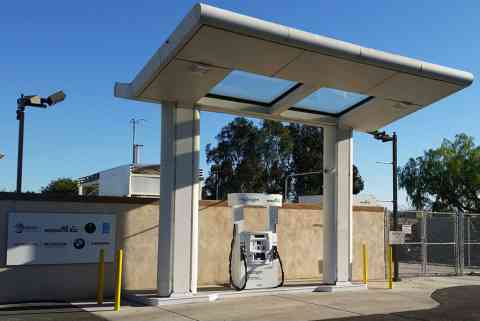 Last Updated: 06/23/2018 10:08 pm
*H35 = 35 MPa or 5,000 PSI
*H70 = 70 MPa or 10,000 PSI
19172 Jamboree Rd, Irvine, CA 92612
Opening Hours: 24/7 - (limited from 10pm and 2am to support bus fueling).


Station Customer Service: (800) 224-2724


Use option 2 when calling the customer service number.
The UC Irvine Hydrogen Station has been in operation since January 10, 2003, supporting research and fuel cell vehicle development. It was upgraded over the years, and opened as a retail station in November, 2015, to serve three fundamental purposes: 1) retail sales of fuel, 2) research, and 3) hydrogen bus fueling.